Despite the behaviour and sleep troubles we've been experiencing with both the girls… There are some amazing moments we've shared recently.
Every morning P1 comes into our bedroom, to find her sister snuggled up in bed with us. She clambers in and joins us, but not to be with us, to be with her sister. She cuddles up next to her, usually waking her up, and they both smile so widely at each other.
They are like that with each other all day. P2 will watch her big sister closely, smiling and "chatting" away. P1 is always involving her with things. We've kept bedtime time as just me and P1 but recently she's wanted her sister up there too.
Moments like that are so special. To see the bond they have. I love my girls!


Sisters is probably the most competitive relationship within the family, but once the sisters are grown, it becomes the strongest relationship. ~Margaret Mead
Win a wonderful breastvest. Please enter my competition here: Breastvest Competition
I'm walking 5km along our local seafront on 29th June 2013 for the charity, Bliss – babies born too soon, too small and too sick. Please sponsor me in my Buggy Push by clicking the button below. Anyone can donate!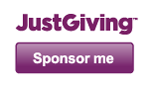 You can purchase my eBook here: Becoming A Young Mum
I'm on Facebook & Twitter
If you'd like me to review your product, place or service please contact me