For the first time ever I am going to be participating in a blogging event called Keep Britain Breastfeeding (please refer to that page to find all posts that get made between 23rd and 29th June 2013). I've been eagerly awaiting the date that it starts and we only have one more week to go! Wooo.
I have also been very lucky, as I am able to host a competition to win a Breastvest the competition is now open via my Facebook Page and will end at 12am (GMT – London) ON THE 30th June 2013. The prize is 1 Breastvest in your choice of colour and size. The breastvest is perfect for discreet breastfeeding experiences and will make any top a breastfeeding top. I wish I had one!
Breastvest have also kindly let me give my readers a 25% off discount code that is valid from today (12:01am 17th June 2013) until 23rd June 2013. Just enter the code: BSH25 when you shop online at www.breastvest.co.uk
I'm walking 5km along our local seafront on 29th June 2013 for the charity, Bliss – babies born too soon, too small and too sick. Please sponsor me in my Buggy Push by clicking the button below. Anyone can donate!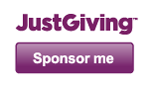 You can purchase my eBook here: Becoming A Young Mum
I'm on Facebook & Twitter
If you'd like me to review your product, place or service please contact me