You're asked to nominate someone for TIME's Person of the Year. Who would it be, and why?
My person of the year would be my OH. I'm slightly bias of course, he's the one person that's been there for me no matter what.
In the past year he has held back my hair countless times whilst I suffer with morning sickness or food poisoning. He's had to listen to me moan for all sorts of reasons. He was at my beck and call during labour, birth and the weeks of recovery. He's an amazing Dad to both the girls and has taken parenthood completely in his stride. He's been my shoulder to cry on and my go-to person. He's been my bank, he'll laugh at that one. He's been my mentor in life and my best friend.
Congratulations to my OH.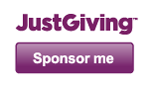 You can purchase my eBook here: Becoming A Young Mum
I'm on Facebook & Twitter
If you'd like me to review your product, place or service please contact me