P1s God-Mother (aka in my blog as GM) celebrated her birthday with all her friends by holding a Film Character themed fancy dress party last night.
Getting my costume was very last minute, my OH wore his work suit, P1 her favourite dress up and P2 in her bunny sleep suit… We all had a lovely time. It was actually great fun seeing everyone turn up and trying to guess all the characters.
P1 got a little nervous at first but soon got into the swing of partying and was talking to everyone.
P2 on the other hand, has become a little emotional about certain situations and people recently. It started with my Grandad, her bottom lip would drop and a horrible sad cry would start. It was completely out of the blue, she's usually quite happy with him. Again, a week or so later from the first occurrence, my Nan tickled her chin and she once again did her very sad bottom lip cry. And then, yesterday whilst visiting my MiL, she did the same thing to her. Odd.
This of course happened quite a few times tonight with all the noises and strange looking people. I hope it doesn't become a habit because P1 is so fantastic with being a social little butterfly and I hope P2 will follow in her footsteps. I'm sure it's just a phase?!
Anyway, we had a lovely time and today we are having a family photoshoot which is exciting.
Me as Alice in Wonderland
My OH as James Bond
P1 as Spider-Man
My Mum as Jake from the Blues Brothers
My Grandad as John Hammond from Jurassic Park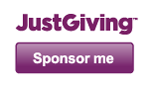 You can purchase my eBook here: Becoming A Young Mum
I'm on Facebook & Twitter
If you'd like me to review your product, place or service please contact me