This morning we gave P2 her first taste of something other than milk. She's 18 weeks old, a little early than the newly recommended 26weeks, but considering I weaned P1 at 4 months I'm quite confident that having a little munch on something wouldn't harm her.
P2 was allowed to try a rusk. She absolutely loved it! Her gums munched down, she sucked hard and she even managed to break a bit off and actually chew the biscuit and swallow!! Unbelievable!

So now, we need to think about purchasing a highchair. I had two for P1, her first one was a Cosatto that reclined and her second was a wooden one that converted into a table and chair. Both served their purpose. Only with P2 I'm stuck.
My OH isn't one to splash out unnecessarily so when choosing I've for to think small budget… eBay for instance. I want a reclining one, definitely, and I'd much prefer a nice girly looking one too, because I'm picky. But other than that I'm not bothered about brands.
I've also got to think about space. We are currently living with my parents until the end of the year and we are fighting for space as it is. So there's a part of me that needs to find a nice travel one that fits on any chair, but again, it needs to recline because P2 isn't quite ready to sit up unaided. She holds her head perfectly now, never flops, but I just can't imagine her being comfortable in an upright position whilst she eats.
Any suggestions on highchair a?? Please don't be shy… Comment !!!

I'm walking 5km along our local seafront on 29th June 2013 for the charity, Bliss – babies born too soon, too small and too sick. Please sponsor me in my Buggy Push by clicking the button below. Anyone can donate!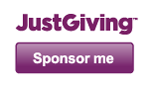 You can purchase my eBook here: Becoming A Young Mum
I'm on Facebook & Twitter
If you'd like me to review your product, place or service please contact me