I've been feeling really connected with my OH recently. There's been a boost of both our efforts with each other and it's made such a difference.
Last night, unexpectedly P2 fell asleep and my OH and I chatted for hours. About the past, about the future, about us and about everything really! I love evenings like those. They feel magical.
I'm laughing more, we are hugging more and we are talking more. I'd like to think we are the happiest we've been in a very long time. I think we'd been far too stressed recently and had grown to taking it out on each other. That is definitely a thing of the past now.
Our wedding is getting closer and closer and I'm so excited. I'm truly in love with my OH; he's my lover, my best friend and my support.
Win a wonderful breastvest. Please enter my competition here: Breastvest Competition
I'm walking 5km along our local seafront on 29th June 2013 for the charity, Bliss – babies born too soon, too small and too sick. Please sponsor me in my Buggy Push by clicking the button below. Anyone can donate!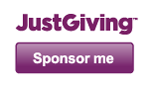 You can purchase my eBook here: Becoming A Young Mum
I'm on Facebook & Twitter
If you'd like me to review your product, place or service please contact me