I'm feeling at a loose end with both the girls.
P1 is being an absolute nightmare with her behaviour and eating. She's ended up in her bedroom for discipline twice today! We don't do this often but it's got completely out of hand and it's the only way she'll listen and realise.
P2 isn't sleeping. At night. She ended up in our bed by about 1am last night for the pure fact in the two hours I had gone to bed she had woke three times. My OH pretty much told me to bring her to bed.
We slept better for it I have to admit but I'm not convinced its comfort she needs. She's feeding a lot during the day and night! Pretty much every two hours, sometimes less, throughout the day. I'm convinced she needs to start weaning but when I suggested this to the Health Visitor she pretty much slapped me round the face.
I feel like I'm starving her. Maybe I'm not, maybe I'm seeing signs that aren't there?! It's probably just a growth spurt and teething right?! For the past two weeks nearly three weeks.
I just don't know what to do for either of them. I miss my well behaved, well mannered four year old. And I miss my baby that only wakes once or twice. I'm failing miserably.
I need tips desperately.
Win a wonderful breastvest. Please enter my competition here: Breastvest Competition
I'm walking 5km along our local seafront on 29th June 2013 for the charity, Bliss – babies born too soon, too small and too sick. Please sponsor me in my Buggy Push by clicking the button below. Anyone can donate!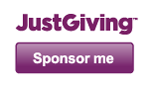 You can purchase my eBook here: Becoming A Young Mum
I'm on Facebook & Twitter
If you'd like me to review your product, place or service please contact me