Kids are so clever. Ridiculously. Or at least my one is.
P1 always knows when we are at our most vulnerable. She'll choose just the right moments to misbehave and cause a fuss.
We had a truly superb day yesterday… We'd been to a play area that we hadn't been to in ages and we even did some art which I haven't had the time to do in ages.
My OH went out last night, to the gym and I think that's where the mistake lies… He told her where he was going and to be good… Doh!
7:30… Bedtime. 8:40… P1 arrives downstairs… scared of the wind? Wakes up P2 in the process who's been asleep 40minutes. 9:00… P1 decides to give several excuses… She feels sick, she needs the toilet, she wants tickle back. She did this to my OH when I went pole fitness on Wednesday. Now she was doing it to me. I lost my rag. I always do.
Instead of the suspected both girls asleep by 8, like the past few days had been, me able to schedule some blog posts and then grab an early night before my OH came home, he came home to a wide awake P2 and a wide awake Mummy who was stressed to the max. Hey he bought McDs with him.
Win a wonderful breastvest. Please enter my competition here: Breastvest Competition
I'm walking 5km along our local seafront on 29th June 2013 for the charity, Bliss – babies born too soon, too small and too sick. Please sponsor me in my Buggy Push by clicking the button below. Anyone can donate!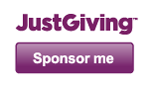 You can purchase my eBook here: Becoming A Young Mum
I'm on Facebook & Twitter
If you'd like me to review your product, place or service please contact me