Sometimes I hate being small. Especially as I'm a parent too. Especially being a parent of P2.
She's huge! Very long, against me she looks like a toddler, against anyone else she's still my teeny baby.
We had her weighed today, 13lb 2oz. Last time she was weighed she dropped a line on the growth chart from 50th to 25th, but after two weeks she's growing steadily along that dropped line so I don't have much concern for her any more in regards to weight gain. She's got some real chunky legs on her!
As she's growing though, she's feeding more, I'm slightly worried I'm not supplying enough for her. I always feel full… But I can never express much. She's also waking more in the night and it's killing me. Even my OH is suffering.
Her routine has gone from, awake between 6-10pm. Last feed at 9:30ish. Waking once briefly at 3:30/4am. Then back to sleep until 7/8am. To awake between 4-8pm. Feed at 7:30pm. Asleep by 8. Awake briefly at 9:30/9:45pm for a nappy change and feed. Then straight back to sleep until 2am. Then awake every two hours from then.
I don't know what's causing it. The change in where she's sleeping? The weather? A phase? Her age? My milk supply not satisfying her? I'm at a loose end… All I know is I want my sleepy baby back! She doesn't even nap for very long during the day, if she did then I'd be worried, but she's so awake during the day. Busy learning and interacting with the world.
Should I set up a routine? Not with feeding, just the sleeping situation…

Win a wonderful breastvest. Please enter my competition here: Breastvest Competition
I'm walking 5km along our local seafront on 29th June 2013 for the charity, Bliss – babies born too soon, too small and too sick. Please sponsor me in my Buggy Push by clicking the button below. Anyone can donate!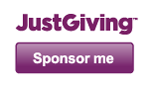 You can purchase my eBook here: Becoming A Young Mum
I'm on Facebook & Twitter
If you'd like me to review your product, place or service please contact me