I searched the internet for some, thinking there would only be a few but there are so many! I've managed to pick out a few of the ones I remember worrying about. This post, being the last one, took absolutely ages to put together.

Many women do not produce enough milk.
Wrong! The majority of mums produce more than enough milk. The reason why babies gain too slow, or lose really fast, isn't because we haven't produced enough milk, it's because the baby can not get the milk, usually because of a poor latch. This is why it is so important that a mum is given lots of support during the first few days. Just because your boobs do not feel full, doesn't mean they are empty… Trust me, it's in there somewhere.
A baby should be on the breast 20 (10, 15, 7.6) minutes on each side.
Not true! However, a difference should be made between "being on the breast" and "breastfeeding". If a baby is actually drinking for most of 15-20 minutes on the first side, he may not want to take the second side at all. P2 only feeds for 5 minutes on one side. Then at the next feed we swap over and she feeds again, for just 5 minutes. She gained weight right from the start and she's always been a quick drinker.
A mother should wash her nipples each time before feeding the baby.
Wrong! I actually found this out whilst searching for this, and found it rather interesting. I never used to wipe my boobs, I'd just plop them back in my bra and carry on with my day. My OH used to tell me off because of it but I'd just ignore him, I never actually looked it up to see if what he was saying about my boobs was true. Apparently, formula feeding needs the cleanliness and sterilising because the milk itself does not protect the baby against infection, on the other hand, breast milk does protect against infection. Therefore washing nipples before/after each feed makes breastfeeding unnecessarily complicated and washes away protective oils from the nipple.
Pumping is a good way of knowing how much milk the mother has.
Not true! How much milk that can be expressed depends on many things, including my stress levels. A baby who nurses well will get a lot more milk than from an express pump. So when I only manage 1 to 2 ounces of expressed milk, it is nothing to worry about, it's just simply all I can pump, not all that P2 can get herself.
Modern formulas are almost the same as breastmilk.
Wrong! Modern formulas are only superficially similar to breastmilk. Your breast milk is made as required to suit your baby. Whereas, formulas are made to suit every baby. Formulas succeed only at making babies grow well, usually, but there is more to breastfeeding than getting the baby to grow quickly.
If the mother has an infection she should stop breastfeeding.
Not true! I was severely ill with food poisoning during the first few weeks of breastfeeding P2, I was terrified it would ruin our breastfeeding bond as I didn't have an emergency supply of expressed milk. I contacted my Health Visitor and was reassured that very, very few illnesses effect breastfeeding and a mother should carry on as normal. Well, in between rushing to the toilet to throw up!
The Scavenger Hunt has been really fun, yes it's taken a lot of time to keep up with everyone's blogs, but I hope that a lot of you will be returning to my blog and follow me on my parenting journey. I know that I have found some amazing blogs because of this and will hopefully making some new bloggy friends.
I'd like to apologise to all my Twitter followers who have put up with the hundreds of competition tweets… We'll be back to normal now.
Good luck to everyone who has entered the hunt and all the competitions.
Today's Rafflecopter:
a Rafflecopter giveaway
My Competition:
Other Bloggers & Companies Taking Part:
Twinkle Mummy
The Princess Poets Life Adventures
Respectable Breast Spectacle
In the Playroom
The Mummy Adventure
Life Happens So Smile
Keep Up With The Jones Family
Me, The Man &The Baby
TigerLilly Quinn
Betsy Baking
Secret Life of Kate
Circus Queen
Life, Love and Living with Boys
Simply Hayley
Mummies Waiting
Hex Mum
Let's Walk Together for a While
Mum2BabyInsomniac
Sorry About The Mess
Petit Mom
Great British Family
Where Roots Flourish
Little Scribbles
Milk Machine Mum
I'm walking 5km along our local seafront on 29th June 2013 for the charity, Bliss – babies born too soon, too small and too sick. Please sponsor me in my Buggy Push by clicking the button below. Anyone can donate!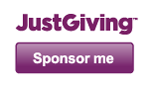 You can purchase my eBook here: Becoming A Young Mum
I'm on Facebook & Twitter
If you'd like me to review your product, place or service please contact me