I love the memories I have so far. Here's a few of them:
Memory #1 – I'd dropped my beloved iPhone down the toilet at our local indoor play area, I was devastated so we made an appointment with our local Apple store and headed down there as soon as we could. P2 was about a week old, and we had been waiting for absolutely ages. She started crying and clearly needed a feed so I had to flop a boob out in the middle of Apple and feed her. My OH covered me in her pram blanket for a little bit of dignity (it was before I'd purchased a breastfeeding scarf). I felt eyes staring at me. The most funny thing about it was my OH ex works there and unluckily for us, was working that night and I was there, perched on the stool, boob out and looking rough from just having a baby. It's a hilarious moment I'll always remember.
Memory #2 -Another moment I found quite hilarious, looking back not at the time, was that we went to Pets At Home and for some very odd reason P2 would not settle. I didn't have my changing bag with me and I knew she'd need a feed or my boob to comfort her. So I leant against some stacked bags of dog food and got my boob out in front of the store. Of course, to me embarrassment P2 didn't want my boob at all, she didn't want anything.
Memory #3 – I was recently waiting in the hospital feeding P2 when I noticed an elderly couple watching me. The old lady then complimented me on breastfeeding which gave me a great sense of achievement.
Memory #4 – My left boob tends to be the more leaky one. When she feeds, even if its full already, it will continue to fill and P2 normally ends up choking when she feeds as the flow is so fast. When this happens in public I have to fling her forward and my boob sprays everywhere! Countless times I've left a trail of milk all over P2s face, several times I've hit my OH if he's been sat too close and I've even managed to squirt P1s eye once or twice.
Memory #5 – I always end up jumping out my bath half way through to feed P2 on the toilet seat.
Generally, as the time goes on breastfeeding in public has become easier. I now feel confident in breastfeeding anywhere and anytime, but I've learnt when it's appropriate. I wouldn't feed openly in a restaurant for instance, but I'll quite happily do it without my scarf in a children's play area.
Today's Giveaway:
My Competition:
Other Bloggers/Companies Participating:
Twinkle Mummy
The Princess Poets Life Adventures
Respectable Breast Spectacle
In the Playroom
The Mummy Adventure
Life Happens So Smile
Keep Up With The Jones Family
Me, The Man &The Baby
TigerLilly Quinn
Betsy Baking
Secret Life of Kate
Circus Queen
Life, Love and Living with Boys
Simply Hayley
Mummies Waiting
Hex Mum
Let's Walk Together for a While
Mum2BabyInsomniac
Sorry About The Mess
Petit Mom
Great British Family
Where Roots Flourish
Little Scribbles
Milk Machine Mum
I'm walking 5km along our local seafront on 29th June 2013 for the charity, Bliss – babies born too soon, too small and too sick. Please sponsor me in my Buggy Push by clicking the button below. Anyone can donate!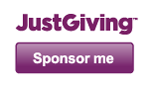 You can purchase my eBook here: Becoming A Young Mum
I'm on Facebook & Twitter
If you'd like me to review your product, place or service please contact me