So it's the first day of the Keep Britain Breastfeeding Scavenger Hunt 2013. It feels like I've been waiting for this day for ages! But it is finally here, I've prepared all my posts and I'm ready to begin. I haven't posted any breastfeeding photos on my blog before, but I've decided to be brave and share some of our intimate moments with everyone.
Happy reading and hunting and most of all KEEP BRITAIN BREASTFEEDING!!!!!
Breast milk is the only natural food designed for your baby. Breastfeeding protects your baby from infections and diseases. Don't ask me how this happens, it baffles me, but somehow a woman's body makes and supplies everything their baby needs when the baby needs it. I just love how it's available on tap, when P2 cries for food, out come my boobs and she feeds and it's at the perfect temperature – no bottles, no sterilising, no heating, no checking on your wrist. It's free. Absolutely completely and utterly free! What's better than that?! Formula milk is so expensive and it's a huge weight lifted off our backs to not have to worry about buying milk each week.
I have such a strong bond with P2. I hate to admit it, but it's definitely stronger than the bond I had with P1 when she was a newborn. I know that P2 is dependent on me, I'm the only one in this world that can give her exactly what she craves. I'm her lifeline. Because of that it gives me such a great sense of achievement and accomplishment.
I never wanted to breastfeed for long this time round. I was worried about feeling embarrassed. I agreed to feed her for the first few weeks, but then weeks grew to months and now I just don't know when I'll stop, maybe when she feels it's right for her to stop. When she doesn't need me as much. There's also some great health benefits for me too, once again I have no idea how but by breastfeeding I have lowered the risk of getting breast and ovarian cancer. I'm also naturally using up to 500 calories a day which means I technically will be losing my baby fat quicker.
The most satisfying bit about all the benefits of breastfeeding is, of course, the way it benefits our daughter. She doesn't have to wait for her bottle when she's hungry. There's also less chance of her getting an upset stomach, or vomiting and having to go to hospital because of that. Babies apparently get fewer chest and ear infections. Now breastfed babies are not indestructible, but breast milk is made on demand, it's made full of goodness so they are also less likely to become constipated.
I just really believe that breast is definitely best. I never thought so, I couldn't see any benefit of doing it except that it was free. But I'm so glad I've gone 19 weeks of giving my beautiful daughter boobie juice when she demands it. And hey, my boobs are amazingly big now.
Today's Giveaway:
a Rafflecopter giveaway
My Competition:
Other Bloggers/Companies Participating:
Twinkle Mummy
The Princess Poets Life Adventures
Respectable Breast Spectacle
In the Playroom
The Mummy Adventure
Life Happens So Smile
I'm walking 5km along our local seafront on 29th June 2013 for the charity, Bliss – babies born too soon, too small and too sick. Please sponsor me in my Buggy Push by clicking the button below. Anyone can donate!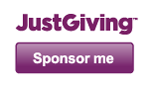 You can purchase my eBook here: Becoming A Young Mum
I'm on Facebook & Twitter
If you'd like me to review your product, place or service please contact me