When I think support, I think failure. Why would anyone need support if things were going right? Right… Wrong!
Support comes in so many shapes and forms. I've asked so many questions to family members, post so many questions onto forums/my blog, I've read so many magazines, books and websites. There's advice and support everywhere!
When I struggled with sore and cracked nipples, I turned to my MiL. She has had the most recent experience of breastfeeding. I then started asking expressing questions to a family friend, who advised I should find a local breastfeeding support group.
Luckily the children's centre where I get P2 weighed runs one along side the clinic on a Monday morning. I've only been three times but each time I've really enjoyed listening and sharing my experiences with the other mums there. I'm able to ask questions and get immediate answers.
I think to succeed in the breastfeeding journey it's really important to have a great team of support around you. Offering tips, advice and of course support. Just to be told that you're doing a great job, even by a stranger, is the greatest support I've received since having P2! That way, a lot more of us can and will succeed and not give up at the first hurdle.
Today's Giveaway:
a Rafflecopter giveaway
My Competition:
Other Bloggers/Companies Participating:
Twinkle Mummy
The Princess Poets Life Adventures
Respectable Breast Spectacle
In the Playroom
The Mummy Adventure
Life Happens So Smile
I'm walking 5km along our local seafront on 29th June 2013 for the charity, Bliss – babies born too soon, too small and too sick. Please sponsor me in my Buggy Push by clicking the button below. Anyone can donate!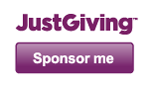 You can purchase my eBook here: Becoming A Young Mum
I'm on Facebook & Twitter
If you'd like me to review your product, place or service please contact me