Everyone needs tips. Tips help people that are struggling with something, try something a little different that they never even thought of. I've compiled my top 10 tips;

1) Wind Your Baby
I had never actually properly breastfed P1, so this time it was all new. I asked the nurses what I should be doing and they very clearly said I didn't need to wind P2 because babies do not take in any air when latched properly. Well they were wrong. Right from the start P2 kept bringing up milk, so I decided to ignore their "professional" advice and wind her, she burped so much and was much more settled because of it.

2) Get Breast Pads
I started out with disposable breast pads but then I found washable ones and seriously they are so much easier plus it saves a lot of money in the long run.

3) Make Sure You Have A Tube Of Nipple Cream
Lansinoh saved my nipples. Within the first few days they became cracked and sore, if you're pregnant make sure you buy some before the baby is born even if you think you won't need it. It's painful having to wait to get some!

4) Buy A Breastfeeding Scarf
I was really scared about breastfeeding in public. My MiL thankfully found me a breastfeeding scarf and I'm so grateful for it. It really helped to make me feel more comfortable about breastfeeding in public. I'm more comfortable about not using it now, but I'll still get it if I'm in a restaurant or the situation needs it - for other people to feel less uncomfortable, not me.
5) Get An Electric Breast Pump
We made the huge mistake in getting a manual breast pump. We didn't think I'd need to express as I was quite reluctant to breastfeed. But now, P2 is older so I want to start getting some time out and it takes absolutely ages to express. They are expensive but definitely worth it if you plan to breastfeed for a long time.

6) Have A Drink & Snack In Reachable Distance
I'm always really thirsty when I feed, sometimes I'm hungry and it's horrible when I forget to grab a drink and I'm alone. Plus, keeping your fluids up helps milk supply.

7) Don't Worry If You Feel Like You Are Eating Lots
Naturally, breastfeeding burns calories, so you are going to be hungry. Don't feel like you should be dieting, you don't and it's the worst time to. Your baby needs you to eat. I eat everything! My portions are huge and I've started to exercise little and often just to keep the "weight" off, I'm not even bothering to watch what I eat at the moment.

8) Take A Snack To Bed
Trust me, waking up makes you hungry. Breastfeeding makes you hungry. Add them both together and it's a horrible sight. Always take something small and easily digested to bed with you. I sometimes sneak a biscuit or two, its not a healthy option but its a quick nibble for those midnight wake up calls.

9) Be Flexible
Sometimes you are just going to have to feed your baby whenever or wherever you are. Even if it seems like you only fed a few minutes ago, you may even realise what it's like to be a cow. Feed on demand.

10) Enjoy Yourself
That's my biggest tip. Remember you are doing the absolute best for your baby and that's an amazing thing. Enjoy every feed, enjoy that sleepy baby hanging off your nipple and enjoy having big-ger boobies!
Today's Giveaway:
My Competition:
Other Bloggers/Companies Participating:
Twinkle Mummy
The Princess Poets Life Adventures
Respectable Breast Spectacle
In the Playroom
The Mummy Adventure
Life Happens So Smile
I'm walking 5km along our local seafront on 29th June 2013 for the charity, Bliss – babies born too soon, too small and too sick. Please sponsor me in my Buggy Push by clicking the button below. Anyone can donate!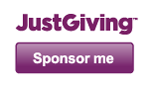 You can purchase my eBook here: Becoming A Young Mum
I'm on Facebook & Twitter
If you'd like me to review your product, place or service please contact me