I was approached by Little Bird Told Me recently to review a product for them. They gave me the choice of many beautiful toys.
Luckily, I'm already a huge fan of their products and we have the Mama Bear and Activity Spiral, I really wanted to review the Birdy Bear Activity Toy but my OH persuaded me to get Papa Bear to keep Mama Bear company.


Here he is. In all his glory.
You can purchase Papa Bear for £16 which to be honest I find quite expensive for a soft toy. But the joy P2 gets from the teddies are definitely worth the moment. Plus they are excellent quality and so soft!
He's seriously just perfect for a baby/child to hold onto and feel comfort. He's quite light and squidgy which is another bonus. I love the colours and shapes he has on his belly and under arms. These patterns are taken throughout the bear range and toys. Papa Bear even survived a wash and still feels so soft.
If there's one thing I would add to Papa Bear it would be more of a variety of textures, something to sooth P2s sore gummies would be great. But overall he's such a fantastic little friend for her.
Since receiving the leaflet I really wish I knew about the company sooner as I really wish we'd bought the very beautiful Baby Bear Multi-Activity Playgym but there's still time to persuade my OH to get the Pixie and Fluff Infant Rocker.
Here's P2 loving Papa Bear AND Mama Bear. (We also went and bought 2 Baby Bears today, we now have our family in Little Bird Told Me Products)

(This product was sent to me free of charge by Little Bird Told Me for the purpose of this review. All opinions are of my own)
I'm walking 5km along our local seafront on 29th June 2013 for the charity, Bliss – babies born too soon, too small and too sick. Please sponsor me in my Buggy Push by clicking the button below. Anyone can donate!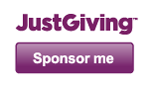 You can purchase my eBook here: Becoming A Young Mum
I'm on Facebook & Twitter
If you'd like me to review your product, place or service please contact me
Review Overview
Beautifully made little friend for any aged child. Lovely and soft and very sweet.