We had a slight break through last night.
P2 had her last nap at about 6-7:30pm. We then managed to keep her awake until 10:30. Where she had her feed and I put her down awake with the mobile playing.
She didn't go to sleep straight away, I had to pick her up and give her a bit of a top up, but she was still put down awake. Eventually she fell asleep.
She then woke up at 2:30am. Instead of bringing her into bed with me, I sat at the end of the bed and fed her. It took about 10minutes, but she was put in her cot half asleep and pretty much zonked out when she had her dummy in her mouth.
P2 then woke up at nearly 5am. I did the same thing and she's woken up at 7:30am this morning.
I'm happy with twice a night for now. It's a huge improvement to the previous night – every hour from 12am!!
What's even better is that she did not come into our bed once last night. Which I missed, but it seemed to work.
Win a wonderful breastvest. Please enter my competition here: Breastvest Competition
I'm walking 5km along our local seafront on 29th June 2013 for the charity, Bliss – babies born too soon, too small and too sick. Please sponsor me in my Buggy Push by clicking the button below. Anyone can donate!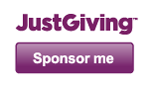 You can purchase my eBook here: Becoming A Young Mum
I'm on Facebook & Twitter
If you'd like me to review your product, place or service please contact me