I've had a lovely evening tonight. I've been baby free. I've been partner free. Yup, my OH babysat (if you can call it that for your own children?!) both the girls whilst I went alone to a Pole Fitness Class at the gym that P1 has her swimming lessons.
My OH has always joked about me learning to pole dance. It's a loose joke really. Well the place I went to tonight had a special buy 2 get 1 free on lessons. So I've committed myself to at least another two.
It was really awkward at first. I felt really self conscious going in alone and prancing around a pole with my two left feet. But as the hour went on I began to thoroughly enjoy myself. My golly it hurts! I can really see this being a really good, beneficial workout for my whole body. Plus, one of the girls there also goes to the young mums group on Thursdays.
I came home to my OH laying on the bed with a snoring P2 by his side, stories of a naughty P1 – she apparently kept calling and coming downstairs. She knew I was out so she knew she had to disobey. It's her thing at the moment – if one of use goes out the other has to deal with Little Miss Difficult.
He survived though, that's the main thing. One annoying factor is that I spent all of yesterday and today trying my best to express enough milk for this evening, only to find that P2 slept the whole time I was gone. She stirred once or twice but swiftly settled.
I'm actually really looking forward to next week. Goodnight all!
Win a wonderful breastvest. Please enter my competition here: Breastvest Competition
I'm walking 5km along our local seafront on 29th June 2013 for the charity, Bliss – babies born too soon, too small and too sick. Please sponsor me in my Buggy Push by clicking the button below. Anyone can donate!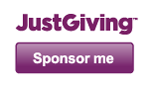 You can purchase my eBook here: Becoming A Young Mum
I'm on Facebook & Twitter
If you'd like me to review your product, place or service please contact me