I'm feeling angry at myself. The anger gets stronger each day. I hate who I am. Who I've become. Where I'm heading. Why do I have no motivation?
I have three things I need to do:
1) Express milk.
2) Tidy the room.
3) Exercise.
I fail to even do one of those each day! All are as important as each other and I can't manage to just do them!!!!
I'm missing some sort if vital gene that pushes you forward to succeed in normal every day tasks. I know it drives my OH insane. It's driving me insane.
I need to express so I can gain a supply ready for weaning and for our wedding.
I need to tidy the room because its an absolute pig sty and we can barely move in there let alone find clothes easily.
I need to exercise because I need to tone up my body to fit perfectly into my wedding dress.
I need to do some sort of course, a course in "house wife duties" or something.
Sorry for the moany, depressive post. We had a wonderful day, especially this afternoon… Lots of fantastic photos taken which will be shared with you guys in a few weeks.
Goodnight and I hope everyone has had a fantastic weekend…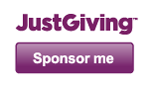 You can purchase my eBook here: Becoming A Young Mum
I'm on Facebook & Twitter
If you'd like me to review your product, place or service please contact me