We tried out a different play centre today. The Fun Factory. It has an indoor ice rink, indoor climbing wall, soft play for ages 0-13yrs and a sensory room.
I'm still debating as to whether its better than our usual choice of play. I love that it has more of a variety for the children. I love the sensory option too, although didn't enjoy the boisterous boys throwing the balls and running about unsupervised in there.
P1 absolutely loved her time there, Daddy even went in with her and played which she loved because she has a slight obsession with him at the moment. Seeing their bond and seeing them both laughing fills me with complete happiness.
We've decided to replicate a sensory room for our own house. Make it into the girls play room. Soft floor, bean bags to rest on, lights and mirrors. P2 loved watching the glittery ceiling and the bubble tube. She even got to try out the 0-12month section, although again it was raided by 5/6year olds jumping and throwing things. One even kindly informed me that the baby changing area is in the toilets. I wasn't aware I was changing her, I thought she was just chilling on the bean bag?!
Today was a truly busy, amazing family day!

I'm walking 5km along our local seafront on 29th June 2013 for the charity, Bliss – babies born too soon, too small and too sick. Please sponsor me in my Buggy Push by clicking the button below. Anyone can donate!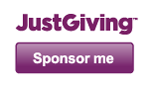 You can purchase my eBook here: Becoming A Young Mum
I'm on Facebook & Twitter
If you'd like me to review your product, place or service please contact me