To my Princess 1,
This month I've been hearing lots of great things about you from the nursery. Things like you writing your name properly, and talking to the students that come in to help. You seriously are such a social butterfly.
I've noticed that these past few weeks you've become really attached to Daddy. He gets lots of cuddles and I only really get a bedtime cuddle.
You've become really independent recently, you know exactly what you want. You tell me exactly what you want to wear each day and how you want your hair. It's adorable.
You love playing on Daddy's iPad and are really good at it. He's downloaded lots of kids apps for you. Sometimes I wonder how you even know how to play some of them.
You are getting much stronger at swimming and don't use armbands anymore. You still need a float but the teacher thinks you are ready to do the lesson without them. I'm so proud.
You joined your sister and me for Baby Yoga this month. It's funny how in certain situations you are really social and then in others you hide away, you did this at yoga, you were really embarrassed about doing yoga on your doll.
Food has become an issue again this month. We have so many arguments around meal times, even your Great-Grandparents have had to use the naughty step. I wish you'd understand it's important to eat. I hope it's another phase.
Happy 4 years and 6 months baby girl!
Love Mummy x
Win a wonderful breastvest. Please enter my competition here: Breastvest Competition
I'm walking 5km along our local seafront on 29th June 2013 for the charity, Bliss – babies born too soon, too small and too sick. Please sponsor me in my Buggy Push by clicking the button below. Anyone can donate!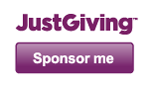 You can purchase my eBook here: Becoming A Young Mum
I'm on Facebook & Twitter
If you'd like me to review your product, place or service please contact me